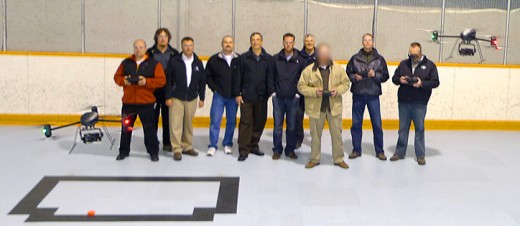 A Winnipeg man who wants to start a "national" pilot school for unmanned aerial systems operators is asking Transport Canada to licence UAS pilots.
Dale George, CEO of Buoyant Aircraft Systems, a company trying to develop commercial airships for use in the North, told the Winnipeg Free Press he plans to approach Transport Canada's UAV working group with the idea in April.
George told the newspaper he believes it's time for proper operating standards for UASs and he believes a Transport Canada approved flight school is necessary.
Several Canadian flight schools offer UAS training programs based on the recently released "required knowledge" syllabus published by Transport Canada.
"The skies are not quite filled with them, but they are around, for sure. There's some confusion around them, still," George told the Free Press. "I don't want to say (they are) out of control, but it's close."
Transport Canada told the Free Press it hasn't made up its mind on the issue of licencing.
TC "is studying a number of issues concerning UAV safety. It is expected to submit its recommendations to Transport Canada in the new year," spokeswoman Andrea Moritz told the newspaper.
There have been suggestions that Transport Canada is considering some type of licencing regime and also aircraft certification but for now it's concentrating on operational issues as uses are found for the devices.