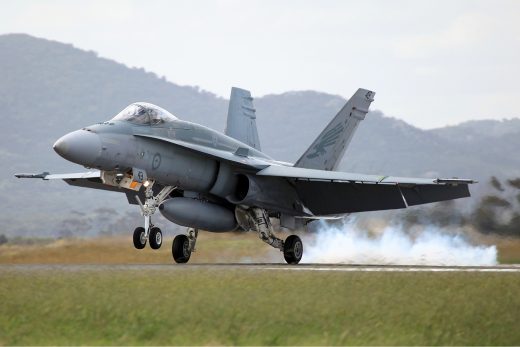 The Department of National Defence has taken the first step toward buying used F-18s from Australia to beef up the RCAF's fighter force.
Canada's procurement agency said in a statement it has formally enquired to the Australian government about the jets. "Canada expects to receive a response by the end of this year that will provide details regarding the availability and cost of the aircraft and associated parts that Canada is considering," Canada's procurement agency said in a statement. Ironically, the aircraft have become surplus because Australia is taking delivery of F-35s, which Prime Minister Justin Trudeau rejected during the 2015 election campaign as being too expensive and ill-suited to Canada's needs.
Earlier this year, DND announced it wanted to buy 18 Boeing Super Hornets as a stopgap until a final decision is made on the replacement of the CF-18 fleet. That deal was suspended when Boeing launched a crippling trade dispute against Bombardier's CSeries airliner.
The Australian F-18s are similar to Canada's and they're a similar age. Some of them have received upgrades in Canada.