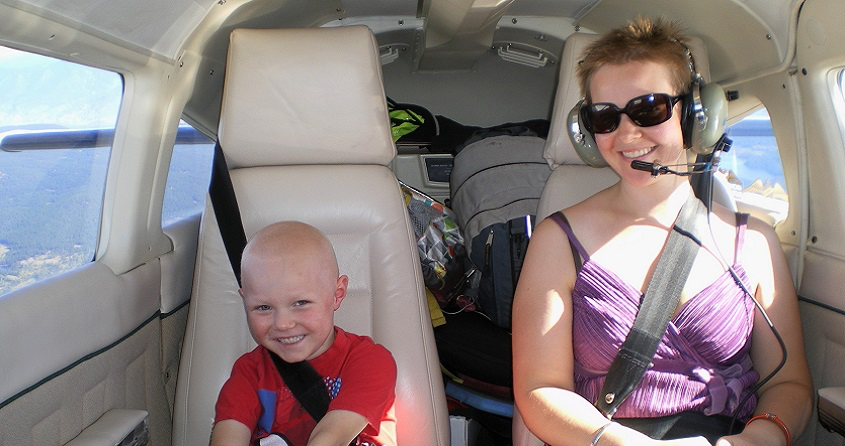 The fourth Give Hope Wings (GHW) expedition is about the take off. GHW has as its mission the raising of funds for Hope Air, the national charity that assists those in financial need get to distant locations for specialized medical care that they can't get locally. No provincial health care program in Canada provides non-emergency transportation.
This year's GHW expedition was originally planned to depart from Metro Vancouver's Boundary Bay airport (CZBB) on Monday, August 23, but will now kick off from the Drumheller, Alberta airport (CGE4). The deteriorating COVID-19 situation in British Columbia, especially in the Central Interior of the province where Kelowna was supposed to be the first stop, together with the widespread smoke from the many forest fires throughout the region, led to the decision.
Only four of the 16 participating aircraft were West Coast based, and they will make their own way to Drumheller. Other participating aircraft from the Prairies and Ontario will meet the remaining aircraft there.
This year Canadian Aviator's publisher Steve Drinkwater will again be participating. Drinkwater participated in the Give Hope Wings 2019: The Northern Expedition, in which $250,000 was raised. This year's official target is $400,000, but the team is hoping to make it to the $500,000 mark, which would provide 1,000 round-trip flights for patients. 
Please follow this link to donate. Donations are tax deductible.