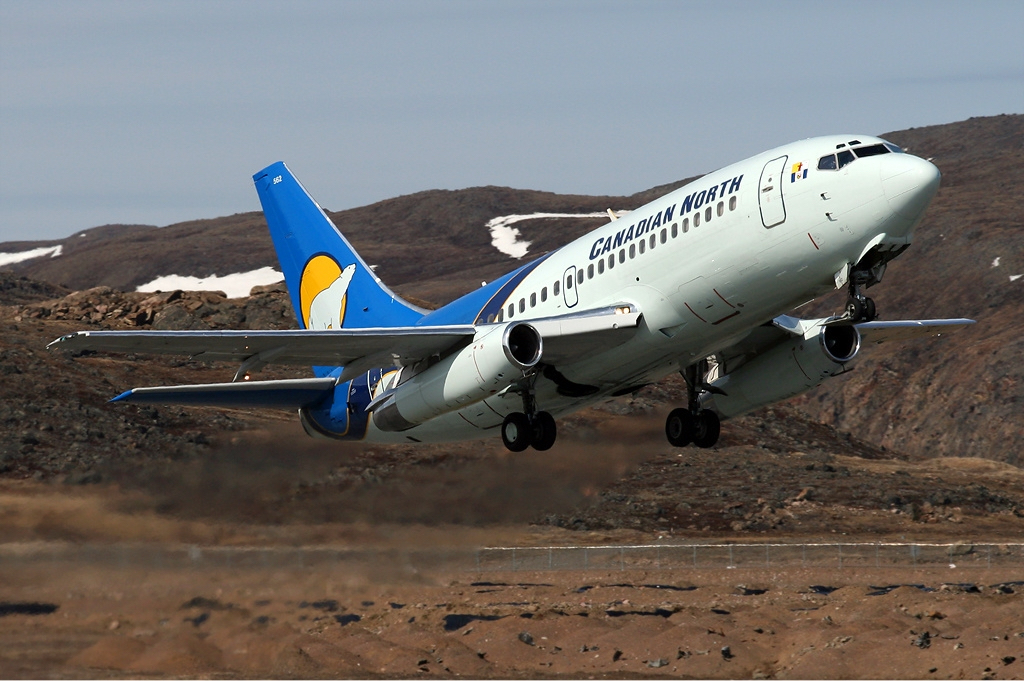 Next spring will see the last flight of Canadian North's 737-200. The aircraft has been a popular model in Canada's North over the years due to its ability to routinely and safely land on gravel runways. Indeed, the option available on the -100 and -200 series of the 737 was referred to as a 'gravel kit' or 'unpaved strip kit'. Among the kit's many special components was a nose-gear gravel deflector, easily visible from a distance.
Newer models of the 737 are unable to be so-equipped due to several factors, such as the clearance from the ground to the bottom of the twinjet's newer, larger diameter high bypass turbofan engines.
Service to Cambridge Bay airport, with its gravel runway, will resume with ATR 72-500 turboprop airliners.
"That aircraft [737] was manufactured in the 1980s and…useful life for an aircraft typically is 15-20 years," the company's CEO Michael Rodyniuk told the CBC in an interview. "We've stretched this one out to 40 years."

Note – Watch the video, at the bottom of this week's Newsletter, of a 737-200 taking off from a gravel runway.