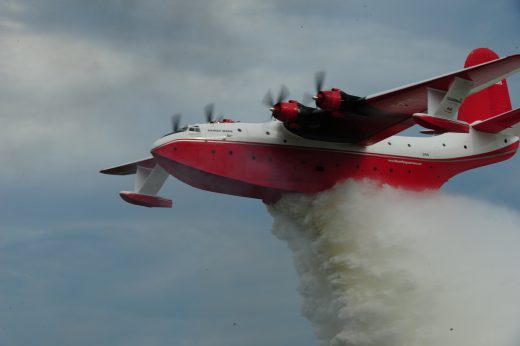 The thousands who attend EAA AirVenture are getting a good look at the skill and enterprise of Canadian aviators.
A significant percentage of the daily afternoon air show features Canadian acts.
The RCAF Snowbirds return to Oshkosh for the first time in 30 years as headliners of the weekend air shows.
The gigantic Martin Mars flying boat is putting on several demonstrations of firefighting drops at Wittman Regional Airport.
Also taking part are the Canadian Harvard demonstration team.
EAA Canada has a Canadian pavilion on the show grounds and the Canadian Owners and Pilots Association have several representatives at the show.