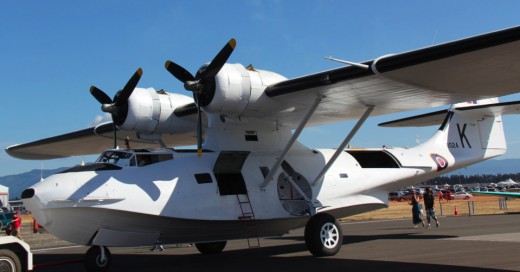 Sporting its historically correct livery, PBY Canso CF-UAW took to the air for the first time in several years on August 4 and was able to fly to the Abbotsford International Airshow last weekend.
The aircraft has been under renovation by the Catalina Preservation Society since 2013 and will be a visitor at air shows as part of its mission to keep the type flying.
The aircraft was used by the RCAF until 1957 and passed through a variety of civilian owners as a  waterbomber for more than 50 years. It's now owned by Pacific Flying Boats of Victoria.
There was a steady stream of visitors to the old flying boat in Abbotsford, including some veterans who had flown in the type during its military service.
We'll be doing an extensive report on the aircraft in Canadian Aviator soon.