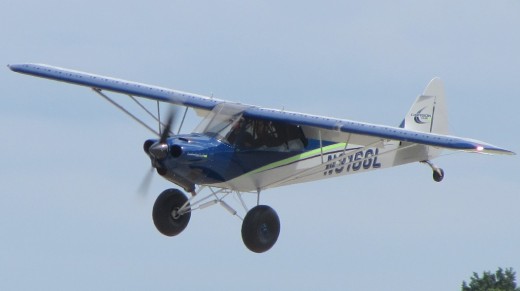 Cubcrafters, of Yakima, Washington, has announced it will build a special version of its successful Carbon Cub for the Canadian market.
The Carbon Cub CA will feature a Canadian-built engine and all the modern updates that have made the light and powerful version of the classic Cub so popular.
The aircraft will be equipped with Titan engines built by Aerosport Power, of Kamloops, B.C. The CA version will also come with a new airfoil-shaped aileron that Cubcrafters CEO Randy Lervold said improves control harmony and response.
"Customers have said it didn't need (the new aileron) but they can see the improvement," he said.
There are already nine Carbon Cubs flying in Canada and the CA version is a bid to enhance that presence.
"We are underrepresented in Canada and we believe it's a market that should be good for us," Lervold said.
The company is offering three purchase options for Canadian customers, including a factory built experimental that gets the most in terms of payload and performance out of the design.
Cubcrafters will display at the Abbotsford International Airshow in August and Canadian Aviator will have a full feature on the aircraft in its September issue.