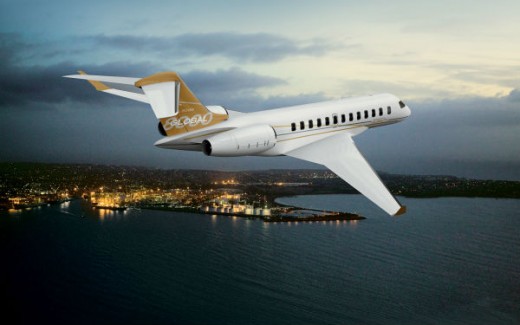 Bombardier shares dipped below $2 in trading last week after some reports that another important development program is "under review."
The company is reportedly having second thoughts about its Global 7000 and 8000 big business jets and since business jets have been a company mainstay for more than a decade the news sent a shiver through the market.
The 7000 and 8000 programs were announced in 2011 and were supposed to be delivered in 2016 (7000) and 2017. Now it's looking like 2018 and 2019 at the earliest and has investors wondering if the reasons go deeper than just a slipped schedule.
One scenario suggests it another cash conservation measure needed to prop up what is increasingly looking like the do-or-die CSeries development program. But stock analysts say Bombardier has plenty of cash to finish CSeries and the business jet review might just be a matter of a host of new executives at Bombardier headquarters getting their feet wet.
The CSeries earned good reviews at its debut at the Paris Airshow but didn't attract any more customers. There are currently 243 firm offers for the 110-160-seat airliners.