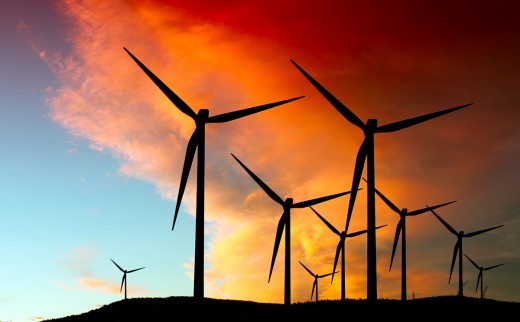 Virtually every municipal and regional government organization in and around Collingwood, Ontario is fighting the provincial government's approval of a wind turbine farm about two nautical miles from Collingwood Airport.
No less than six formal appeals have been filed.
The wind farm would consist of eight wind turbines each 152 metres (500 feet) tall and located a few hundred metres west of the extended centreline of Runway 13.
The local councils have a long list of gripes about the project, including land use, aesthetic and noise issues, but there also appears to be a shared concern about the fate of the airport.
A consultant's report says the wind farm will disrupt operations at the airport and likely kill plans for an aviation-related industrial park next to it.
Local pilots and aviation groups are concerned about the safety considerations of having the towers so close to the operating area of the airport.
In a radio interview earlier this month, Canadian Owner and Pilots Association President Bernard Gervais said the turbines present a significant hazard, particularly in bad weather. "It will restrict access to the airport," he said.
Despite the sheer weight of local opposition, the provincial government appears unmoved and gave final approval in February. Normally, there are ample and effective avenues of appeal on provincial decisions like this but wind farms have a special place in the Ontario legal lexicon.
Essentially, the Ministry of Environment and Climate Change is the only authority in the permit process and no amount of local opposition will move them.
"Premier (Kathleen) Wynne talked about how unwilling communities would get their say and that wind turbines wouldn't be forced upon them and that's exactly what's happening in Clearview. They are being forced upon us," David Burton, deputy mayor of Clearview, the community adjacent to Collingwood in which the wind farm will be built, told the Enterprise Bulletin newspaper.
Steve Sage, the community's chief administrative officer, said he doubts the  protests will be seriously considered.
"If this was anything other than green energy, I'd be confident. But because it's green energy, I have no confidence in the process," he said.