COPA President Kevin Psutka will retire in 2015 and the search is on for his replacement.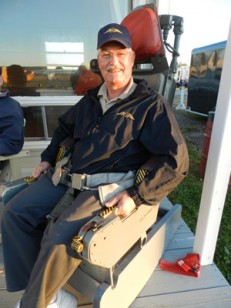 COPA announced the move on Thursday and noted Psutka's service.
"Kevin's extraordinary vision and leadership guided COPA through times of tremendous change," said Trekker Armstrong, Chairman of COPA's Board of Directors.
Psutka will stay in his job until a new leader is found. Those applying should note the torrid schedule Psutka has maintained.
As President and CEO, Mr. Psutka's duties and responsibilities are wide ranging," COPA said in a news release.  "In this capacity he is liaison and primary contact person for: Transport Canada, NAV CANADA, other Canadian Aviation Associations, AOPA and EAA plus US & Canadian Border Agencies.
" This extended beyond North America to the International Civil Aviation Organization (ICAO) and The International Council of Aircraft Owner and Pilot Associations (IAOPA), where he serves as Vice President for North America."