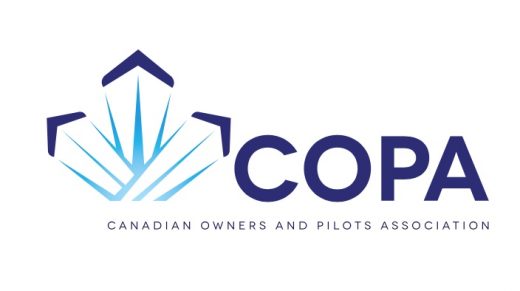 Hundreds of delegates are expected at the Canadian Owners and Pilots Association annual convention and tradeshow in Kelowna, B.C. this week.
Among the first things those attending saw was the organization's new branding, which is a marked departure for the group's wings logo that had been virtually unchanged over the past 65 years.
The new logo was designed by Dave O'Malley of Ottawa-based Aerographics and incorporates a stylized maple leaf formed of wings heading skyward.
"The new maple leaf burst brand identity of the Canadian Owners and Pilots Association expresses the energy, joy and freedom inherent in aviation in Canada today," O'Malley said
Business sessions begin on Friday and there are more than 30 businesses in a trade show. The static display has attracted about 15 aircraft.