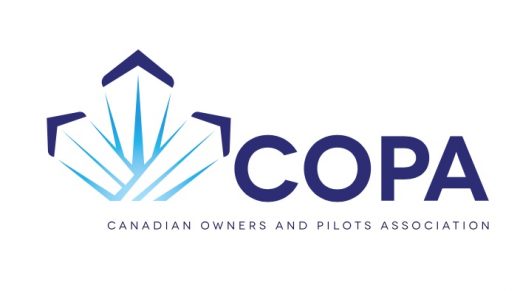 The Canadian Owners and Pilots Association (COPA) and Transport Canada have announced the launch of a new campaign aimed at educating pilots, passengers, and the general public on key areas related to safety in general aviation. Through an investment by Transport Canada over the next three years, the General Aviation Safety Campaign will highlight important topics in several areas of general aviation.
The announcement was made at a panel discussion at  COPA's 2017 Convention and Trade Show held in Kelowna, B.C. June 24
Aimed at both pilots, industry stakeholders, and the public, the campaign will address: promoting compliance with safety regulations, building awareness of safety hazards and risks, enhancing collaboration on safety strategies, promoting Canada's State Safety Program and safety objectives, and increasing public confidence in civil aviation. The safety campaign represents a partnership between Transport Canada and COPA, supported by an advisory committee comprised of partner associations from across Canada.
"COPA is proud to partner with Transport Canada in launching this exciting initiative to not only inform members of the general aviation community, but also the public on some of the important safety topics relevant to general aviation," said Bernard Gervais, president and CEO of COPA. "As general aviation pilots, we take pride every day in committing ourselves to the highest standards of safety both for our passengers and ourselves. COPA is pleased that Transport Canada has chosen to work with us in this educational context in order to avoid imposing costly and unnecessary regulatory burdens on Canadian pilots."
General aviation describes all civil aviation operations that are not scheduled air services, or unscheduled air services for hire. The most common general aviation activities include private aviation, business aviation, agricultural aviation and flight training. It is estimated that nationally, general aviation contributes $9.3B to the Canadian economy and accounts for almost 36,000 direct and indirect jobs.
"The safety of the aviation community is a priority for Transport Canada. Through this campaign, the department is taking a proactive approach to safety by collaborating with key stakeholders to promote regulations, build awareness of risks and educate passengers, aircraft owners and maintenance providers on safe aviation practices," said Aaron McCrorie, the director general for civil aviation at Transport Canada.