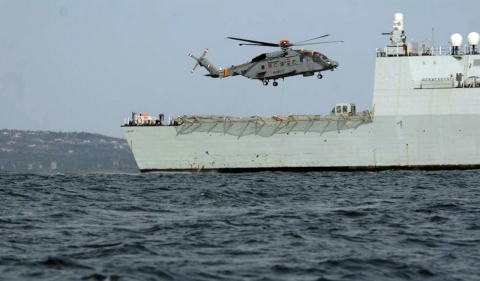 Sikorsky is off the hook for the flight software modification required to allow for the safe operation of the RCAF's shipborne helicopter fleet. The federal government will pick up the tab because, according to DND spokeswoman Jessica Lamirande, the upgrades fall outside the original $3.1 billion contract with Sikorsky for the helicopters.
In 2020 an RCAF Sikorsky CH-148 Cyclone crashed into the Ionian Sea off the coast of Greece, resulting in the loss of all six on board (four RCAF and two RCN crewmembers). The Cyclone was returning to the HMCS Fredericton after conducting a flypast when the aircraft entered a nose-down attitude and flew into the sea. The Cyclone is equipped with a highly sophisticated flight control system. The aircraft's autopilot was still on, but the accident investigation report stated that the pilot followed standard procedure by attempting to override the controls.
The federal government's procurement of the Cyclone fleet has been problematic throughout the program. The latest issue is the discovery of cracks in the tail of some helicopters in the fleet. Sikorsky is, however, covering the cost of those repairs.