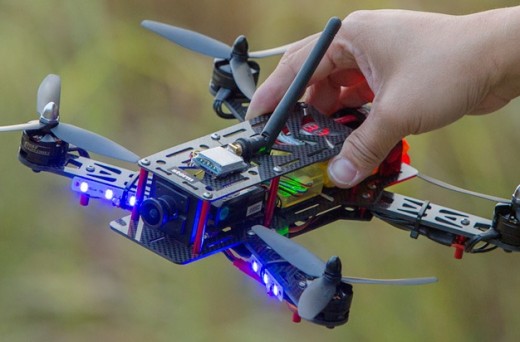 The rapidly expanding sport of first-person-view (FPV) drone racing has landed in Canada.
The second Collingwood Nationals race weekend was held Aug. 22-23 on the outskirts of the city, ironically at a local heritage site.
FPV racing involves sUAS that transmit streaming video to goggles worn by the operator.
Racing head to head at speeds of 100 kmh or more through a course marked by various sorts of obstacles, participants liken the experience to a real-life Star Wars sequence.
"The whole idea of putting on a set of goggles and flying this thing is like nothing else," s Paul Dowling, the owner of Autobotix, a store that specializes in racing drones in Toronto, told the Toronto Star. "You are flying it. You will crash. You will feel like you crashed. It's not uncommon to see someone flying and see them fall over when they crash."
For now, the emerging sport seems a little chaotic with rules and regulations that are established for each race. But as UAS industry manufacturers increasingly invest sponsorship money in racing, the emergence of dedicated racing teams and race-inspired technology is following.
"The market is growing exponentially worldwide by the day. It's inconceivable the amount of growth in the past few months," Dowling said. "People are starting to see that this is not a fad."
Although it seems frivolous (and a lot of fun), it's worth remembering that most technological advances in cars, motorcycles and boats come out of racing and the aircraft being raced bear little resemblance to those available commercially.
Still, having the fastest, most manoeuvrable drone doesn't guarantee victory.
"It's won in the corner," racer Jason Ambeault told the Star. "If you can do efficient moves in the corners, then you'll have a chance at winning. It's about skills. The faster you are, the higher chance you have of crashing."