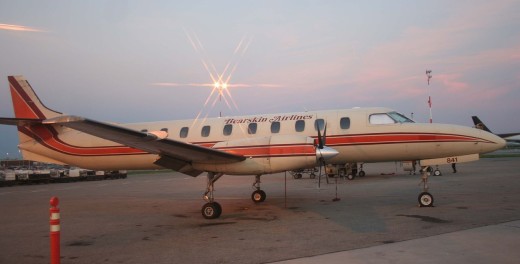 The Transportation Safety Board has concluded that the loss of power in one engine led to the crash of a Bearskin Airlines Metroliner near Red Lake Airport in November of 2013.
The TSB's final report on the crash says the slow speed combined with the sudden asymmetrical thrust led to the crash, which killed the pilots and three of five passengers
"The crew was unable to identify the nature of the engine malfunction, preventing them from taking timely action to control the aircraft. The aircraft's landing configuration generated higher drag which, combined with the engine malfunction, resulted in the aircraft losing airspeed in an asymmetric power state. As the aircraft slowed, the crew lost control at an altitude from which a recovery was not possible," the report said.
The plane hit trees and powerlines before catching fire. After the crash, the operator, engine manufacturer Honeywell and Transport Canada issued guidance highlighting the need to immediately feather the props on malfunctioning engines.