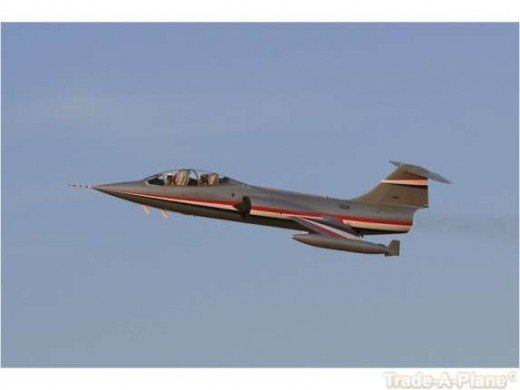 A former RCAF CF-104 in flying condition is for sale in Arizona for $1.9 million USD.
The owner identifies it as "the nicest and best Starfighter manufactured by Lockheed for Canada" noting it spent some time with the Norwegian Air Force before being purchased by a private owner in the U.S.
The aircraft entered private ownership before the U.S. government declared a moratorium on the civilian registration of such potent aircraft and the owner says all the paperwork is in order.
He also says there are spare engines and other parts enough to keep the aircraft airworthy "for a long time."
The Starfighter was a front-line aircraft in Europe and Canadian aircraft were loaded with nuclear bombs that the so-called "Widowmaker" would launch in an arc toward Russian targets.