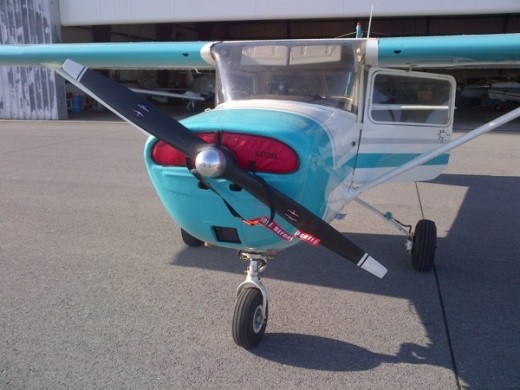 A private pilot in his twenties is in hospital in Quebec City after he inexplicably walked into the rotating prop of the Cessna 150 in which he was a passenger.
The young man, who had about 150 hours, got out of the aircraft on the ramp at Jean-Lesage Airport and was hit on the head by the prop.
Airport spokesman Mathieu Claise said it's a mystery as to how it could have happened since the man had plenty of experience around small aircraft.
"When you use this type of aircraft, it is evident that you must wait until the propeller is at a complete stop before you disembark," he told the CBC.
"No matter what, you always walk behind the plane and never walk in front."
Local police and the TSB are investigating.