The president of Keystone Air says a misfueling error may have caused the crash of one of the airline's Piper Navajos last week, in which all eight occupants walked away with minor injuries.
Cliff Arit said in a statement the company has reason to believe the aircraft "may have been fueled with jet fuel in error, by the aircraft refuelers, rather than avgas, as would have been required for the Navajo."
The pilots reported problems shortly after taking off after refueling at Thompson, Manitoba on a flight to Winnipeg. They set the aircraft down in some trees just short of the runway and the aircraft was destroyed.
However, emergency crews were amazed when they arrived that they had little to do. There was no fire and the occupants had all gotten out of the plane on their own, with only a few bumps and bruises. The pilots apparently got the worst of it.
"To walk into a site like that and see no fire involved at all was totally amazing," said Thompson Fire Chief John Maskerine.
Young Pilot Walks Into Propeller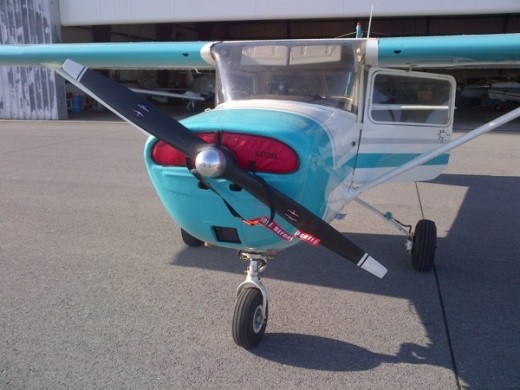 A private pilot in his twenties is in hospital in Quebec City after he inexplicably walked into the rotating prop of the Cessna 150 in which he was a passenger.
The young man, who had about 150 hours, got out of the aircraft on the ramp at Jean-Lesage Airport and was hit on the head by the prop.
Airport spokesman Mathieu Claise said it's a mystery as to how it could have happened since the man had plenty of experience around small aircraft.
"When you use this type of aircraft, it is evident that you must wait until the propeller is at a complete stop before you disembark," he told the CBC.
"No matter what, you always walk behind the plane and never walk in front."
Local police and the TSB are investigating.