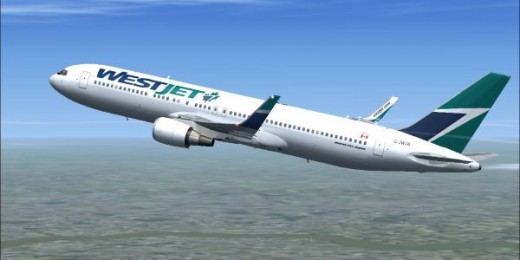 A day after it made headlines announcing spring flights to London Gatwick, a WestJet executive told investors Wednesday it has its sights set on Asia, too.
Candace Li, the company's interim head of finance, told an investor conference in Vancouver that its new Boeing 767-300 aircraft can easily reach China and Japan. But she also said the airline will need more wide-bodied aircraft than the four 767s it has purchased before it heads to Asia.
"We're trying to get more learnings before we go bigger," she told the investors at the conference, which was sponsored by CIBC.
On Tuesday, WestJet announced non-stop service from Vancouver, Edmonton, Calgary, Winnipeg, St. John's several times a week and a daily non-stop from Toronto with one way fares starting at $199, taxes included.
Air Canada announced its budget offshoot Rouge will also start flying to Gatwick and some are suggesting a fare war is inevitable because the route will become overserved with the new flights.
Canadian charter companies like Air Transat will also likely have to respond to stay competitive.