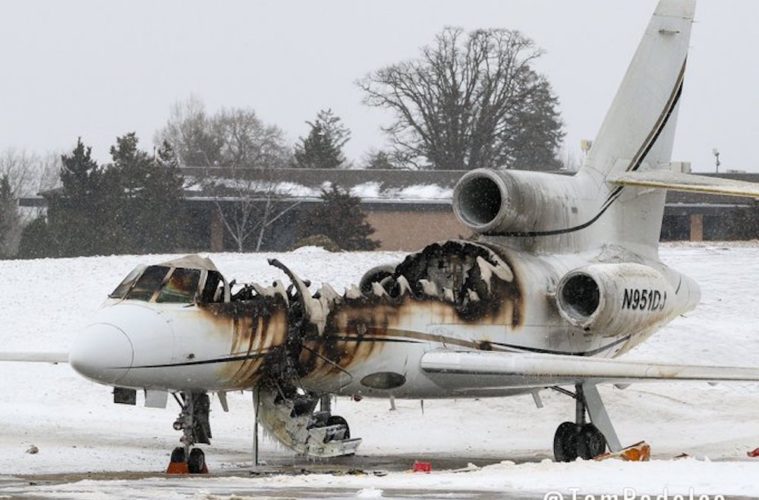 Police in Toronto are looking for whoever used gasoline to set fire to a 1980 Falcon 50 on the ramp at Buttonville Airport late Thursday. Emergency crews responded to the fire call about 11:30 p.m. and discovered the cabin of the once state-of-the-art business jet fully involved. Photos taken after the fire was put out show the airstair deployed so it's possible, but not confirmed, the culprit was able to get aboard the plane and dump the fuel inside the cabin, which would match the damage shown in the photos.
Adding more mystery to the incident is the fact that whoever set the fire made no effort to cover his or her tracks, which were plainly in evidence in the freshly-fallen snow. The arsonist cut a large hole in the chainlink perimeter fence and simply walked over to the aircraft. After dumping the gas, he or she left the gas can behind. The airplane had reportedly been on the ramp for several months. It is registered to Adams Aviation Services Inc. Trustee, a Delaware corporation. 
An earlier version of the story said Elite Air was the aircraft operator but it stopped operating the plane in early 2019.