Scroll Down to see all of this week's updates
Floatplane Regs A Year or Two Away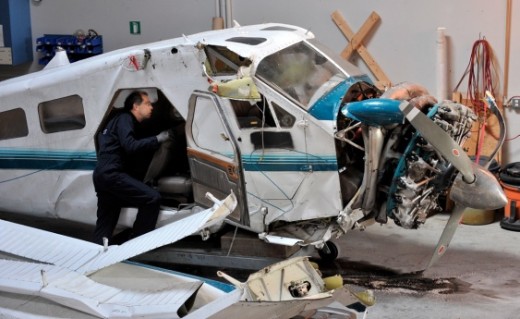 Transport Canada Director General Martin Eley says his department is committed to making personal flotation devices mandatory for floatplane passengers and crew but finding the right fit isn't easy.
In an interview with the Vancouver Sun, Eley said his staff is now going through the various types and styles of PFDs available to determine which will work best in which aircraft. He said the broad range in size and type of seaplanes makes the process a challenge.
"Obviously a single-engine Cessna 185 is very different from a Twin Otter," he said in a video that accompanied the story.
Eley said there are two main criteria involved in selecting the PFDs. They must, of course, keep people afloat but they also can't get in the way in the emergency evacuation of the aircraft.
He said he's hoping to have the regs finalized in the next year or two but in the meantime his department is doing a lot of education work.
"We've done a lot in recommending best practices for floatplane operators," he said. Many already offer PFDs and are using upper body restraints for front-seat passengers. Many crew members have undergone egress training, too.
The focus on floatplane safety came after the 2009 crash of a float-equipped Beaver off B.C.'s Saturna Island in which all eight aboard survived the impact but six drowned.
Biggest CSeries Ready to Fly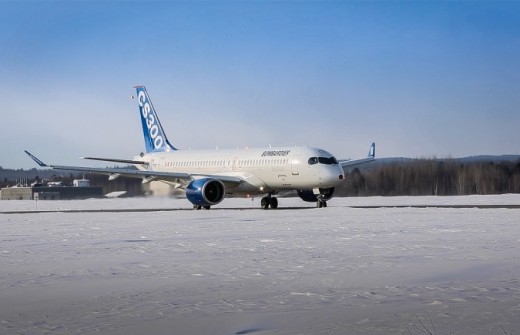 Bombardier says the flight test aircraft of largest CSeries model, the CS300, has been cleared for takeoff by Transport Canada and could have its first test hop as early as Friday (Feb. 27/15).
The company had hoped to fly on Thursday but called it off because of bad weather. It's forecast to be sunny but frigidly cold with morning temperatures close to -30.
The company got the flight permit last week and has since conducted high speed taxi tests in advance of actually nudging back on the fly-by-wire control stick.
The aircraft will take off from Mirabel Airport, near Montreal, where the final assembly centre for CSeries is located. Flight testing is done at Mirabel and at Bombardier's facilities in Wichita.
The CS300 will carry up to 160 passengers and that puts it in direct competition with Boeing 737 and Airbus A320 single-aisle airliners. It's also he most popular CSeries so far with about 180 orders.
"The CS300 aircraft represents two-thirds of our CSeries aircraft backlog and it offers the best seat-mile cost in its category, making it the most profitable solution for mid-sized markets with up to 150 passengers per flight, and ideal for a range of routes from short-haul to longer transcontinental markets," said Mike Arcamone, the president of Bombardier Commercial Aircraft.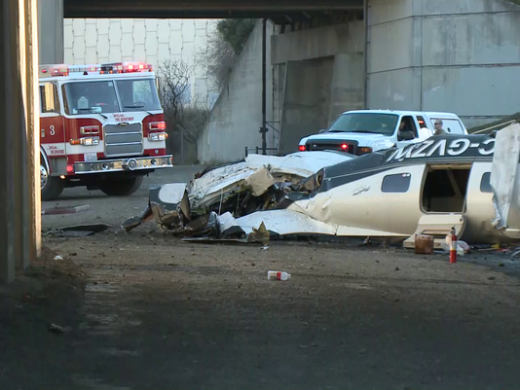 A Stony Plain, Alberta man has been identified as the pilot who died after the crash of a Piper Malibu in Spokane, Washington.
Michael Clements, a Stony Plain businessman, died Tuesday in a Spokane hospital. His aircraft went down shortly after takeoff from Felts Field. Authorities in Spokane said he reported engine problems before the crash, which occurred next to a railway causeway in the city.
Police cut him from the wreckage and he was rushed to hospital in a dramatic scene caught on a police officer's chest cam.
Cause of the crash is under investigation and the exact cause of Clements' death is not known.
Clements departed that day from Villeneuve Airport near Edmonton and was heading to Stockton, California, after the stop in Spokane.
 Military Exercise Sets Off UFO Alarm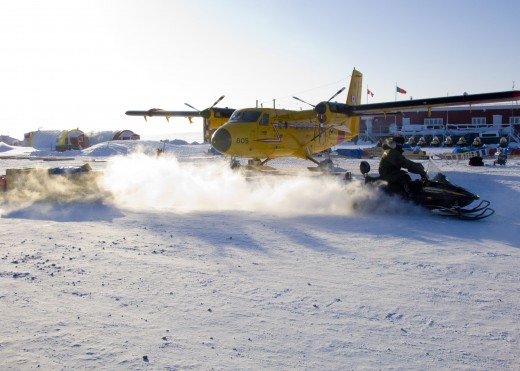 It's not often a Twin Otter is mistaken for a spaceship but a series of circumstances led to it being cast in that role last week.
A social media frenzy erupted after someone posted images of Canadian military vehicles rushing to the scene of what was reported to be a crashed UFO on the northern end of Lake Winnipeg.
But the Canadian Armed Forces quickly put an end to the rapidly expanding conspiracy theory (well, not quite as some UFO sites claim it's all a coverup) as they explained a training exercise being conducted on the ice.
Members of the Army's 38th Territorial Battle Group were involved in the simulated response to an aircraft crash on the ice. Among those involved were members of the Arctic Rangerson snowmobiles and tracked vehicles along with soldiers and equipment from army units and a Twin Otter from 440 Squadron in Yellowknife.
The ski-equipped aircraft landed at the simulated crash scene and witnesses mistook its landing lights and aggressive flight profile for a UFO. Add the response by the army and the strict security perimeter established and speculation ran wild, fueled by instant messaging and status updates.
Lt. Col Paul Davies calmed fears of an alien invasion with CBC News.
"There's no aliens, just my friends in the air force who are out there helping us on this exercise," Davies said. "I have the commander of that air force contingent sitting right beside me and, you know, he assures us that that was not a UFO, but that was him."
Pipistrel Makes Parachute Landing in Edmonton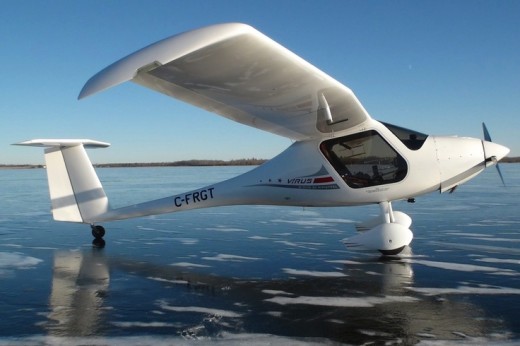 An Edmonton pilot pulled the emergency parachute in his Pipistrel Virus and landed at the former City Centre Airport on Saturday.
Darryl Zubot had engine problems and elected to deploy the onboard emergency parachute. The plane came to rest on the former airport, which was closed 14 months ago, and he walked away unscathed.
High winds later flipped the aircraft and it's a write-off.
Zubot told the Edmonton Journal that when the aircraft started vibrating he headed for the former airport.
"I just wanted to be in an open area. The only place I could see was the airport," he told the Journal.
Zubot built the aircraft and used it in his aerial photography business. The TSB and Transport Canada are having a look.