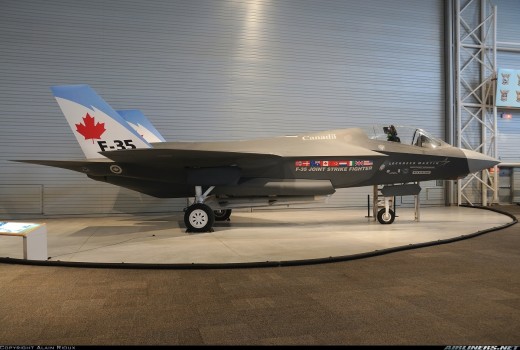 Prime Minister-designate Justin Trudeau is showing every sign of following through on his pledge to cancel Canada's participation in the F-35 program and that will likely mean a three-way race for a less expensive and less capable aircraft to replace the CF-18.
The bonus is that the RCAF will probably end up with more airplanes.
Ruling out the F-35 (there may not be a legal way to keep it out of the bidding, however) effectively leaves the F/A-18 Super Hornet, Dassault's Rafale and the Eurofighter as contenders for the contract. However, without the F-35 in the mix, Saab might rethink entering the race with its updated Gripen NG.
None of those options has the combination of stealth, surveillance and weapons capabilities that the F-35 and some other fifth generation designs from Russia and China have but Trudeau has said he doesn't think Canada needs a fifth generation fighter because Canada won't need to attack anything.
As if to punctuate that premise, one of Trudeau's first acts after the election was to tell U.S. President Barack Obama that Canada will cease participation in the bombing campaign against ISIS targets in Iraq and Syria. That likely means the Aurora long-range patrol missions will also be halted.
There was no mention of the need to replace fixed wing search and rescue aircraft during the election but that will also be on the new PM's plate.
Just a week after Jazz Aviation was recognized as Atlantic Canada's and Nova Scotia's top employer by MediaCorp Canada, U.S.-based media company Forbes has named Canada's flag carrier as one of this country's 'Best Employers' […]
You can see a more complete list of our past Front Page Editorials.  Press Here to take a look.