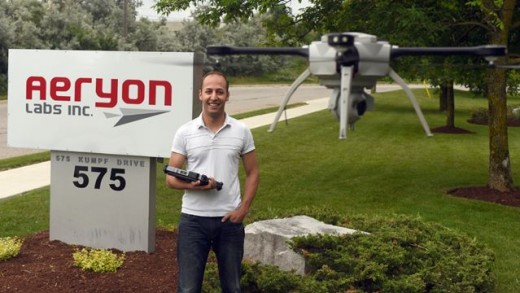 Aeryon Labs, of Waterloo, Ontario, has secured a $60 million investment from Summit Partners to fuel the expansion of its rapidly growing small unmanned aerial systems (sUAS) business.
The nine-year-old company is already one of the top producers of commercial-grade drones used by a wide variety of companies and government organizations all over the world. Aeryon aircraft have done 3-D mapping of Christ the Redeemer in Rio de Janeiro and help out with the search for victims of the devastating earthquakes in Nepal.
As governments get their heads around regulation and administration of the resourceful devices, companies like Aeryon are poised to take part in a $6 billion a year business.
"This is a significant milestone for Aeryon Labs," said Dave Kroetsch, the company's President and CEO and one of its principal founders. "It validates our technical lead in the market and our 'aviation not recreation' approach to building sUAS, which is quickly making Aeryon a first choice for utility inspectors, first responders and soldiers in the most demanding operational environments."