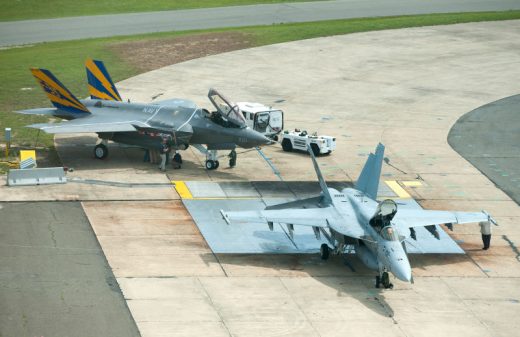 For the first time, the Lockheed Martin F-35 will fly against the Boeing F/A-18 Super Hornet in Canada even if the only thing at stake is pleasing an air show crowd.
Both aircraft will perform at next weekend's Abbotsford International Air Show and both companies have ramped up their PR machines to make the most of the highly public encounter.
It marks the first appearance of the F-35 at a Canadian air show, while Super Hornets have been performing for more than a decade.
Both Boeing and Lockheed Martin will be rolling out the red carpet for visiting media and the demo pilots will certainly be bringing their A games.
The show begins with a night performance Friday and continues through Saturday and Sunday.