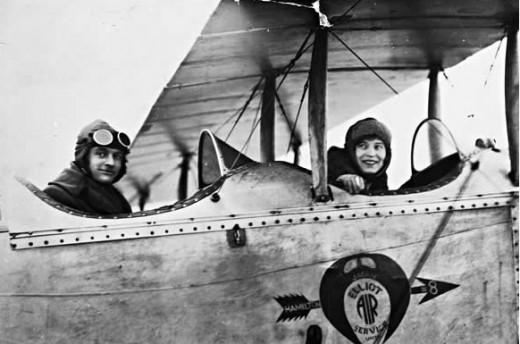 Canadian aviation enthusiasts will mark the anniversary of the successful flight test of Canada's first female pilot, Eileen Vollick,  during next years Women of Aviation Worldwide Week.
Numerous flying events will be held from March 6 to March 13 aimed at encouraging women to consider flying as a vocation or a recreational pastime.
"Canadian aviation communities and individuals have consistently shined on the world stage to grab the titles of 'Most Female Pilot Friendly Airport Worldwide', 'Most Dedicated Female Pilot Worldwide', and 'Most Supportive Male Pilot Worldwide' annually," said Mireille Goyer, a Canadian Aviator columnist and founder of the annual celebration.
Vollick passed her flight test on March 13, 1928 in Hamilton, Ontario. Canadian women remain far in the minority in the cockpits of the nation. Only 6.65 percent of Canadian pilots are women. There is also a major need for more women to become air maintenance engineers. Only two percent of AMEs are women.
The events have the support of COPA President Bernard Gervais, who noted all three recipients of his group's Neil J. Armstrong scholarship program and he hopes others in the industry take notice.
"The challenge is not so much for women to show interest in aviation but rather for aviation to show interest in women," Gervais told Goyer in an email.