A Bearskin Airlines Metroliner (C-FFZN) crashed near the Red Lake, Ontario airport late Sunday. Five people have been confirmed dead and there were two survivors.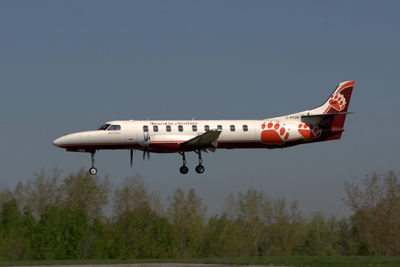 The flight originated in Sioux Lookout. Kenoraonline.com reported that the survivors are a male and a female and the man rescued the woman from the burning wreckage.
The crash knocked out power to 900 customers in the Red Lake area.
Police said the plane was on final to Runway 26 at 7.34 p.m. when the accident occurred.
It was snowing, the temperature was about -10 and winds were light at the time of the crash.