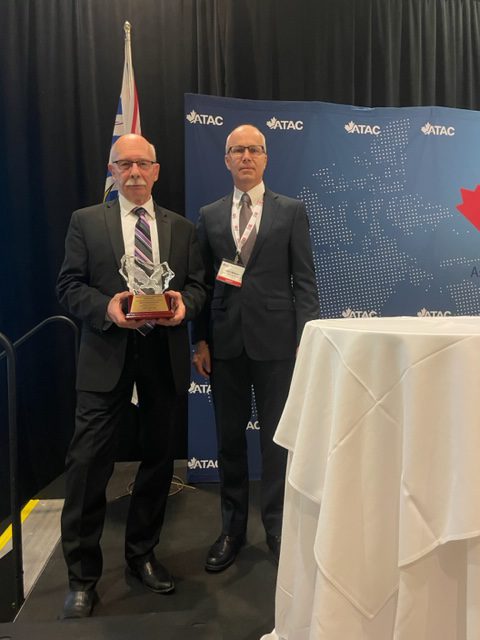 Dale Nielsen, a Class 1 Flight Instructor in the fixed-wing division of Abbotsford, British Columbia's Chinook Helicopters, was presented with the David Charles Abramson Memorial Flight Instructor Safety Award at the recently held ATAC conference and trade show in Vancouver. The award is given annually to a flight instructor who exemplifies the highest level of professionalism in the field of flight instruction.
Nielsen's over 19,000 hours of logged time has included years in the RCAF and in commercial operations, including as a pilot on medevac Lear Jets. He has also authored flight training manuals.
"This award represents a unique opportunity to recognize the important role flight training specialists play in making the business of flying safer," said Martin Eley, former director general of Transport Canada – Civil Aviation. "It is essential that we take the time to recognize exemplary flight instructors who demonstrate exceptional leadership in aviation safety and truly represent our industry's cornerstone."
The award was created by Abramson's family to honour the late David Abramson of Montreal, who perished tragically in 1998 at the age of 24 when an improperly maintained aircraft crashed during a training flight. More information can be found at dcamaward.com.