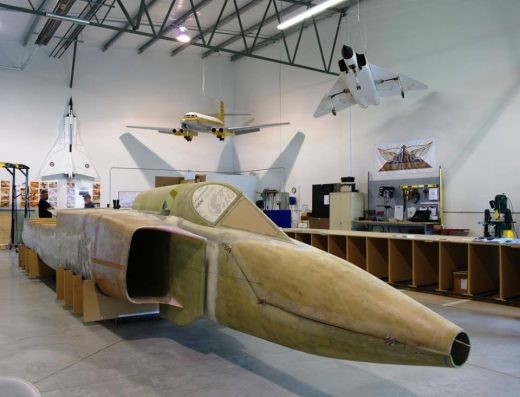 A group of Calgary pilots is building a .6 scale replica of the Avro Arrow that they hope to fly within the next five to 10 years.
The group has been meeting for 20 years about the project and much of the first few years was spend in research. The build goes on every Tuesday night and the plan is to fly the aircraft as an amateur built.
It will be powered by a couple of jet engines "similar to what is used in Citation jets" and operated under a special certificate of airworthiness.
The volunteers also operate the Avro Museum at Springbank Airport and the flying replica is the ultimate goal of keeping the legacy of the famous fighter alive.
"For me, the challenge of preserving that knowledge and that achievement, in addition to the challenge of building a flying replica of the aircraft, is what keeps me going," Paul Gies, the lead builder, told the CBC.