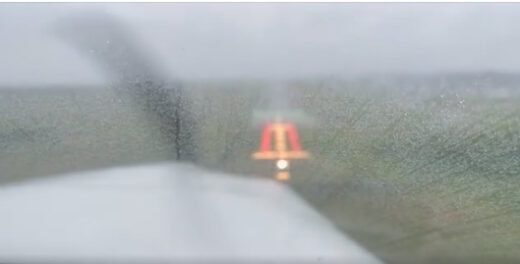 Mother nature continued to throw challenges at the GHW 2022 pilots, with an extensive stationary cold front over New Brunswick creating instrument-flight-only conditions throughout the Maritimes. Four aircraft were flying by visual rules only and ended up waiting in Rivière du Loup, Quebec (CYRI) for an opening. None came during the three days they waited. Four aircraft were able to continue on to Halifax and Charlottetown by flying on instruments. Only one aircraft made it to St. John's, Newfoundland thus completing the Coast-to-Coast mission of Victoria, British Columbia to St. John's.
The last stop before arriving at the expedition destination of Saint-Jean-sur-Richelieu, Quebec (CYJN, near Montreal) was Quebec City, where pilots enjoyed the beautiful and historic city in the leadup to Quebec's Saint-Jean-Baptiste Day on June 24. The final leg to CYJN, planned for the morning of the 24th, was postponed until the afternoon – again for weather!
The fundraising target of $1 million for Hope Air has surpassed the halfway mark, with donations linked to the GHW 2022 expedition being received until the end of 2022. Noteworthy is that all donations made in the month of June will be met dollar-for-dollar by a generous donor.
Please consider helping the cause. Click here to make a donation. A tax receipt is automatically and immediately issued and sent by email to the donor.