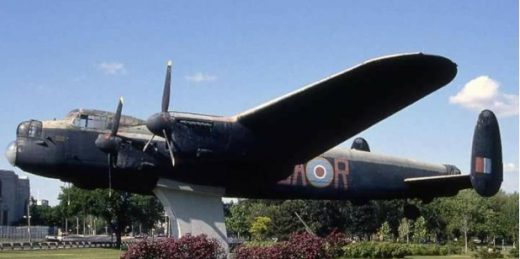 The City of Toronto says it won't damage or dispose of a Second World War Lancaster that was dismantled when the flight museum at Downsview was evicted six years ago.
The Lancaster originally sat on a pedestal on the Toronto waterfront for decades before going to the museum in 1999.
The old Lanc has been in storage ever since and a group has now formed to urge its restoration and display.
"For the three of us who have relatives who were actually killed in Lancasters, it's devastating,"  Lynn Berry, who's part of a group trying to have the plane restored and put it back on display told the CBC.
While the city has pledged to preserve the aircraft, it has no immediate plans to put it on display.