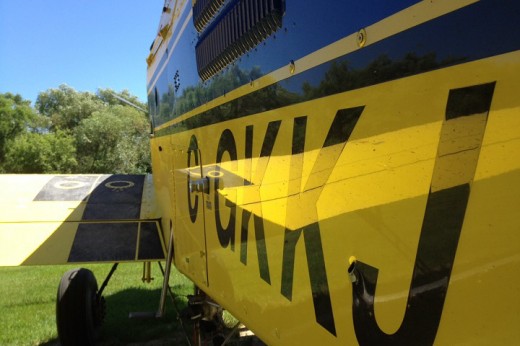 A 51-year-old Manitoba man is facing fines and jail time after he is alleged to have opened fire on an aerial application plane near Fortier.
Police say Luc Arnal has been charged with discharging a firearm, mischief causing damage in excess of $5,000, pointing a firearm, unauthorized possession of a firearm and endangering an aircraft.
Police searched his rural property near Portage La Prairie after the pilot of the aircraft reported taking gunfire. No one was injured but the aircraft was damaged when a bullet went through the bottom of the fuselage and exited the side, narrowly missing the pilot.
Aircraft owner Ken Kane told CBC News more serious charges, like attempted murder, are warranted. "He was shooting at the airplane and the pilot that was in it," Kane said.
The pilot was shaken up but went back to work the next day.