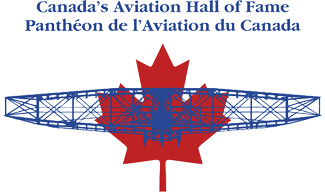 Canada's Aviation Hall of Fame will induct four distinguished aviation industry professionals at a gala ceremony June 9 in Ottawa. The inductees are Fred Carmichael, Kathy Fox, Ross Lennox and Beverley Shenstone.
The Royal Canadian Air Force's Naval Air Branch will be awarded the Belt of Orion Award for Excellence.
Carmichael was the first aboriginal person to get a pilot's licence in 1955. Since then he's worked as a commercial pilot in the North and operated two businesses, Reindeer Air Service and Antler Aviation. He was made a Member of the Order of Canada in 2010.
Kathy Fox has been a flight instructor, been heavily involved in sport aviation and sport parachuting. She had a long career in air traffic control both at Transport Canada and Nav Canada. She is currently the chairman of the Transportation Safety Board.
Ross Lennox started his aviation career as a Dakota pilot in the Second World War and retired as chief test pilot for Pratt and Whitney Canada.
He was involved in the testing of all of company's iconic engines, including the PT-6. He died in 2013.
Beverley Shenstone was responsible for the most instantly recognizable planform of all. He was a gifted aerodynamicist who designed the elliptical wing of the Spitfire. He also worked on the Canadair North Star. In his private life, he was heavily involved in gliding and soaring and helped create the Soaring Council of Canada.