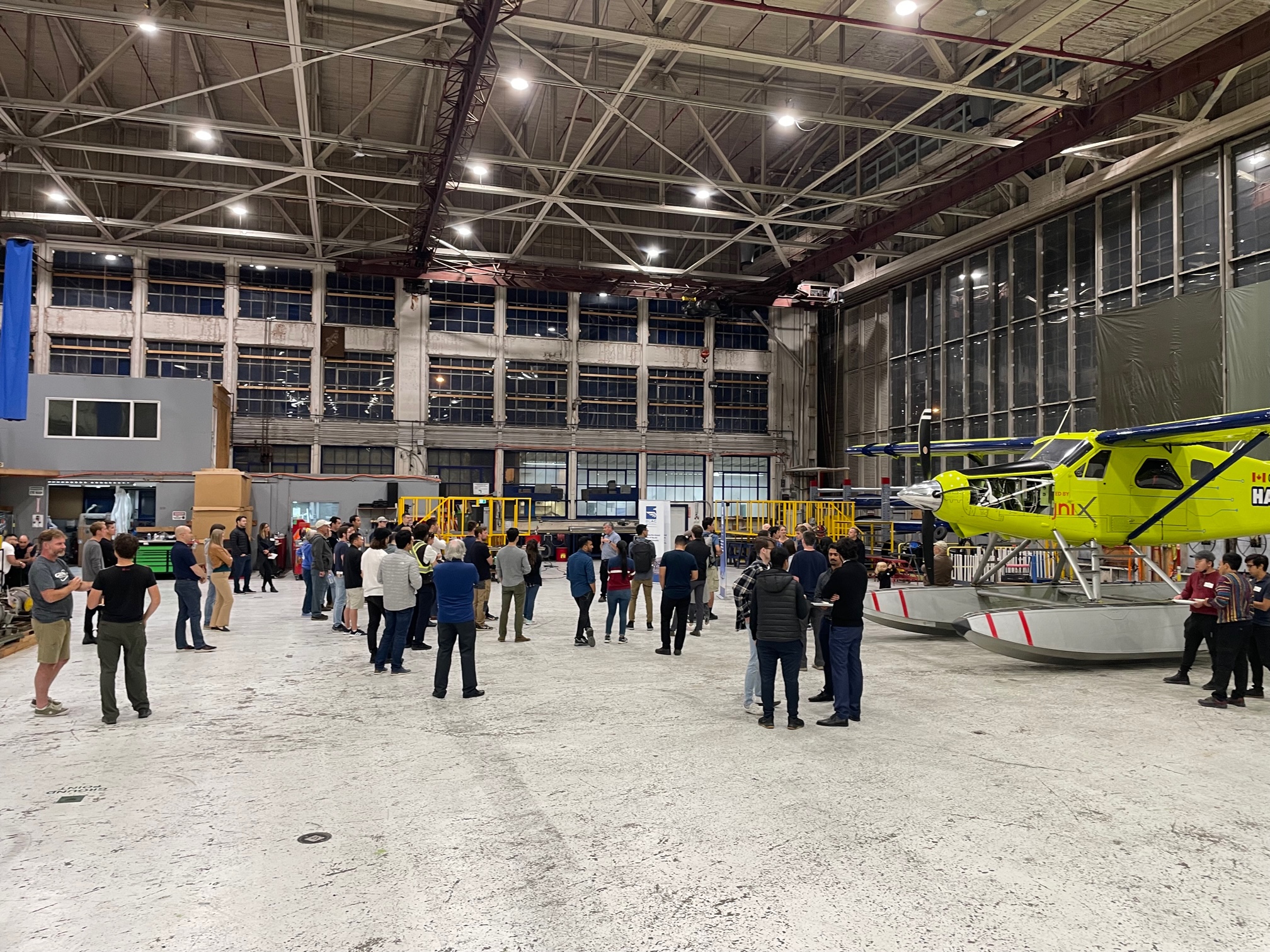 The first in-person post-pandemic Hangar Hangout, organized by the British Columbia Aviation Council, was held in a Second World War-era hangar on the south side of Vancouver International Airport (YVR). The 'Hangouts' aims to bring aviation aficionados and, in particular, young people interested in an aviation-related career, to an aerospace facility where they can learn more about the industry.
This month's event was sponsored by Harbour Air and the venue was where the hangar where the company's e-Beaver project is based. The evening event was attended by over 100 people, setting an attendance record. E-Beaver project engineers and other technical staff were on hand to show off their aircraft, the world's first fully electrically powered aircraft whose airframe type is already in commercial service.
Previous event sponsors include Helijet and Insignia College.