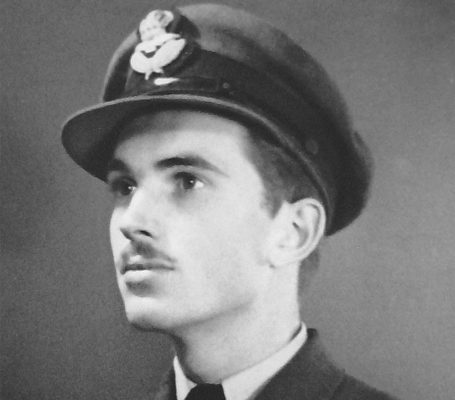 Canada's Aviation Hall of Fame has named John Gillespie Magee Jr. as its Honorary Poet.
Magee was a 19-year-old RCAF Spitfire pilot in 1941 when he penned "High Flight," an oft-spoken sonnet that has become the go-to passage when tributes to fallen pilots are in order.
Magee wrote the passage about a month before he was killed in a training accident.
He mailed the poem to his parents in the U.S. and it was published in several newspapers and bulletins.
Magee was born in China to missionary parents and was renowned as a poet while at the Rugby School in England. He earned a scholarship to Yale University in the U.S. but enlisted in the RCAF as a pilot.
In addition to the Magee tribute, the Hall will induct Helijet founder Danny Sitnam, Porter Airlines founder Bob Deluce, test pilot Rogers Smith and Erroll Boyd, the first Canadian to fly across the Atlantic.
The Belt of Orion Award for Excellence will go to the RCAF Golden Hawks.
An earlier version of this story incorrectly named the Snowbirds as recipients of the Belt of Orion. Our apologies.