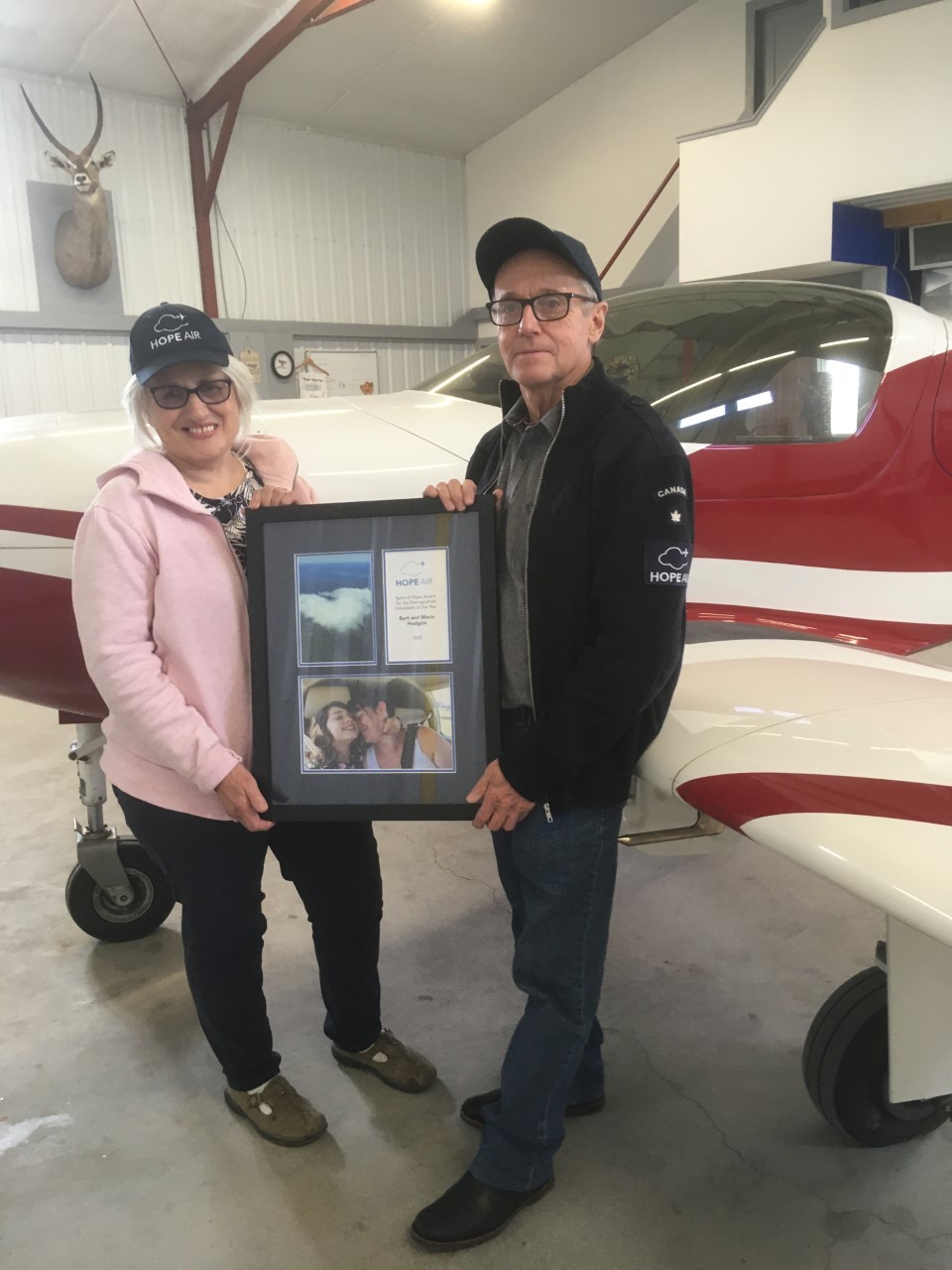 Hope Air, Canada's only national charity providing free travel and accommodations to those in financial need who need to obtain medical services far from home, named Spirit of Hope award recipients at their virtually annual general meeting held last week. Those awarded include:
The CAA Club Group for Outstanding Leadership and Philanthropy
The R. Howard Webster Foundation for Outstanding Philanthropy
Floyd Hill for Distinguished Volunteer Pilot of the Year
Maria And Burt Hodgins for Distinguished Volunteer of the Year
Hill is based at Metro Vancouver's Boundary Bay airport (CZBB) and the Hodgins at Saugeen airport near Hanover, Ontario (CYHS).
"From the very beginning, through to today, Hope Air is driven by the spirit and generosity of volunteers," said Hope Air's CEO Mark Rubinstein. "The Spirit of Hope Awards recognize donors and volunteers who have made extraordinary contributions to Hope Air in our support of patients and their access to vital medical care.