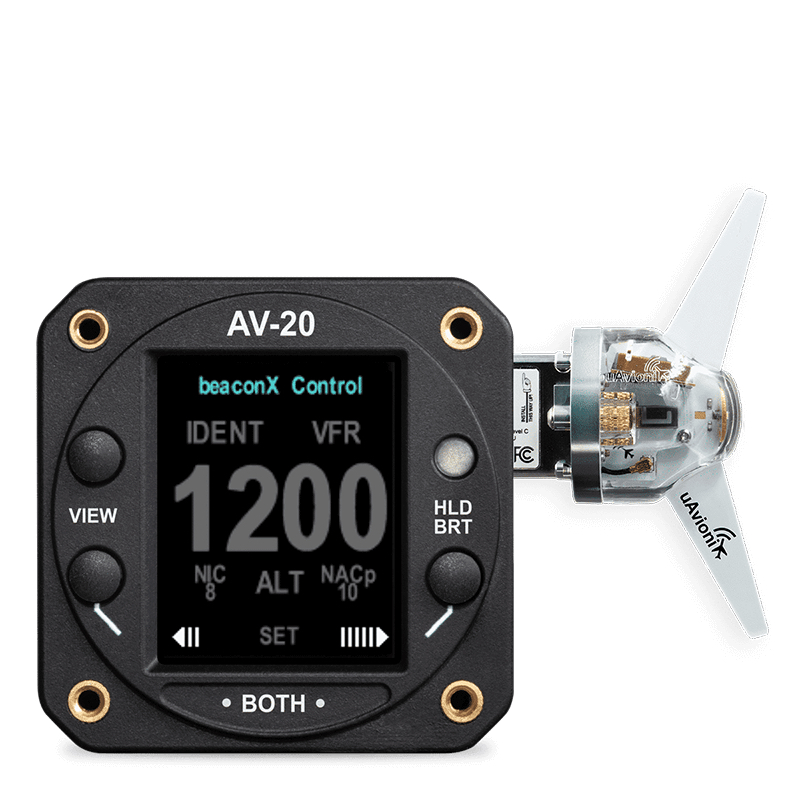 An analysis of the performance of uAvionix's tiny ADS-B OUT transmitter in Canadian airspace confirmed that it meets current international standards* and performs very similar to traditional diversity transponders.
The study was performed by Capital Sciences, LLC, a company that has worked extensively with U.S.-based Aireon, the global spaced-based air traffic monitoring system. In cooperation with Nav Canada, Capital Science used data collected by Aireon in 2020 from 38 General Aviation aircraft that were equipped with pre-certified tailBeaconX devices. Aircraft used in the trial ranged from a Cessna Caravan and de Havilland Twin Otter to a Van's RV-6.
In concluding their study, the report states that "It is the recommendation of this analysis that any ADS-B mandate which requires diversity transponders due to the use of space-based ADS-B should also consider tailBeaconX as an acceptable means of compliance with such mandate."
The tailBeaconX comprises a WAAS GPS, a dipole antenna providing line-of-sight transmission to both ground- and spaced-based receivers, a 250-watt Mode S transponder and a Type 3 clear/white LED position light, all meeting TSO standards and weighing in at a scant 100 g (3.5 oz). It is designed to replace an aircraft's existing rear position light. Control of the transponder is via a control head, such as the AV-20 or AV-30 offered by uAvionix, or it can be paired with an existing EFIS.
Even though the tailBeaconX has been certified in the United States, it has yet to be approved by Nav Canada and Transport Canada as complying with the as yet undefined ADS-B mandate in this country.
It currently retails in Canada for about $3,350 or $4,300 if the AV-20 Control Head is included.
* EUROCAE ED-129B – Technical Specification for a 1090 MHz Extended Squitter ADS-B Ground System