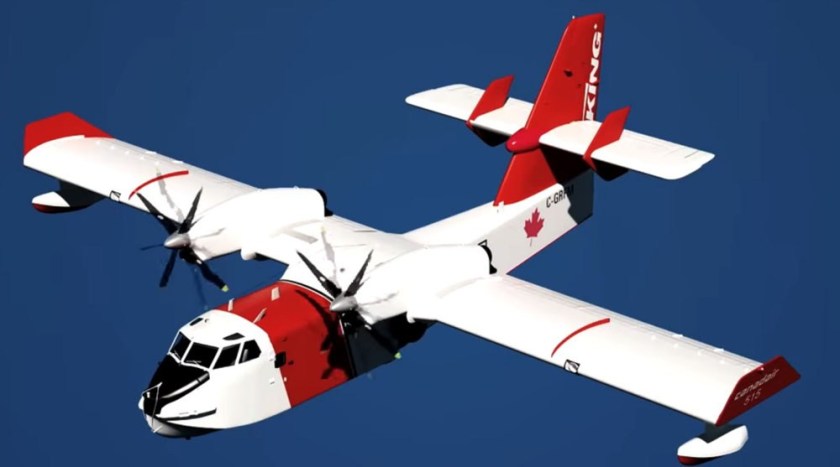 Longview Aviation Capital has become Canada's largest exhibitor at the Paris Air Show this year with its recent acquisition of airliner and air tanker programs from Bombardier. The company, which includes the newly revived De Havilland Aircraft of Canada and Viking Air, will have a major presence at the show. 
Viking will keep show goers up to date on the progress of the CL-515, expected to be a new-production update of the purpose built CL-415 amphibious air tanker. The CL-515 will be a multi-purpose aircraft with the water scooping ability that makes it a nimble and effective firefighting platform. 
De Havilland will be there to promote its Q400 turboprop airliner and support for legacy Dash-8 100, 200 and 300 aircraft. After signing the deal for the program with Bombardier, Longview revived the historic De Havilland nameplate to market the successful regional airliner. Both De Havilland and Viking will be holding news conferences and media events throughout the week-long show to make product announcements and updates.