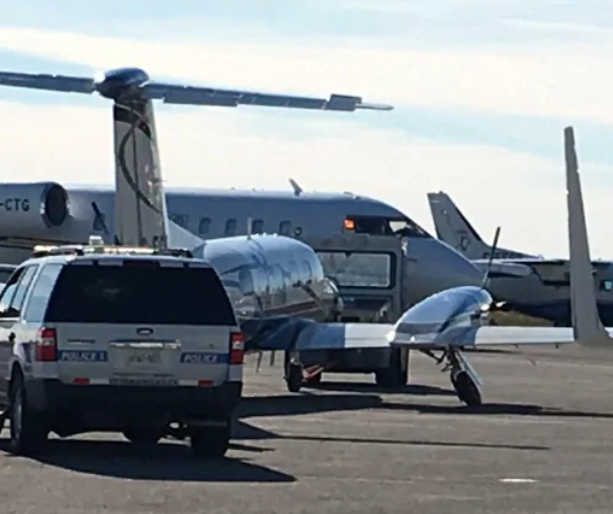 One person is  dead after two aircraft collided in mid-air collision in Carp near Ottawa on Sunday morning. One of the aircraft crashed into a field in Ottawa's west end while the other made a safe landing at the Ottawa International Airport located just south of Ottawa. No injuries were reported on that aircraft.
Paramedics are on the scene of the crash and the Transportation Safety Board is investigating.
The occupant of the aircraft  that crashed, a Cessna 150,  died at the scene due critical injuries according to paramedics.
The pilot of the Piper Cheyenne  that landed safely reported his aircraft had been struck on the bottom and that he had a landing gear issue.