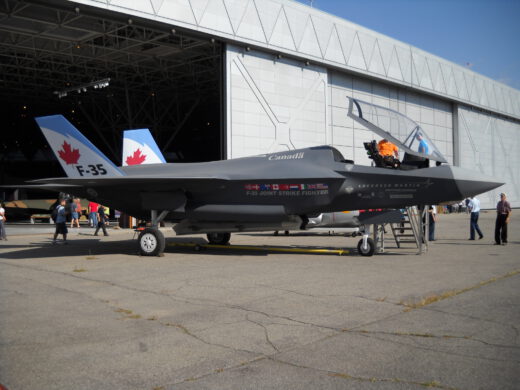 The 12-year quest for a new RCAF fighter that began with the F-35 predictably ended with the F-35 being chosen to replace the CF-18s that have served since the early 1980s. Earlier this week, the Liberal government announced that it had finally settled on the F-35 over its last remaining competition, the Saab Gripen. The decision came about seven years after Justin Trudeau, then a candidate for prime minister, vowed to never buy the F-35 even though military advisers consistently recommended it as the flawed but ultimately least flawed choice for the RCAF. Trudeau's politically-motivated rationale was that the F-35 was more complex and sophisticated than Canada needed but recent events may have finally brought capabilities and interoperability with allied air forces to the forefront.
To their credit, Saab engineers managed to add enough gear to its fast, cheap and pretty capable fighter to make it possible to work with other F-35s and, perhaps more importantly, F-22s, but the powers that be finally caved to what was widely viewed as the inevitable. Another potential contender, Boeing's  F/A-18 Super Hornet would likely have received at least as much consideration as the Gripen but it was shot down by politics. After Boeing did everything it could to keep Bombardier's CSeries airliner out of the U.S., Trudeau essentially said the Super Hornet was out of the race.
Canadian officials now have the authority to enter substantive negotiations with Lockheed Martin to get the deal done. Nominally, the project is supposed to yield 88 F-35s at a total program cost of $19 billion but no analysts believe that can be achieved. Best guesses range well north of that and that might be why the next phase of the procurement is characterized as a negotiation. Theoretically, Canada can still back out and start talks with Saab. 
The most positive light that the pundits can shine on the decision is that the government will soon be able to stop pouring money into 40-year-old airframes to make them barely useable as warplanes and that at least some of the operational issues have been solved or mitigated at great expense by the U.S. and other countries that have accepted the F-35. Canada's reputation as a competent and reliable military ally might take a little longer to fix.