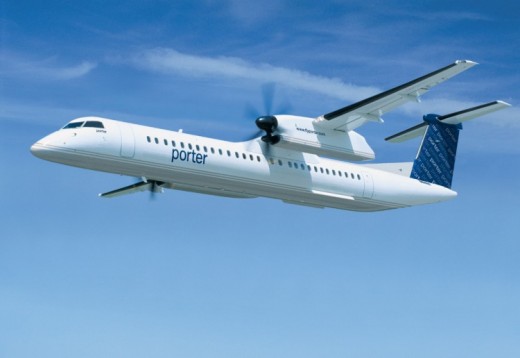 Porter Airlines will stretch the legs of its Q400 aircraft with a weekly flight to an Orlando-area airport that doesn't normally see much international traffic.
The airline will fly from Billy Bishop Airport to Melbourne, about 120 km south of Orlando. Melbourne currently has regional service through Delta and United and limited flights to the Bahamas.
To get to Melbourne, Porter will have to limit the seating on its aircraft to 50 passengers from the maximum of 74.
Porter spokesman Brad Cicero told the Toronto Star the airline is asked for Florida service "constantly" and this is an interim step until the airline gets Bombardier CS100 jet aircraft which will have the range to get to most major U.S. cities.
Porter will offer the seasonal service from Dec. 19 to April 30. Round-trip fares will start at about $400.
Meanwhile, a consultant report commissioned by Air Canada says the costs for accommodating jets at the airport could reach $1 billion but Porter CEO Robert Deluce dismissed the findings.
"All of this is just one of many steps that Air Canada has taken over the last 10 years to try and disrupt a competitor from growing in the marketplace," he said, citing repeated litigation. "This didn't surprise anybody."