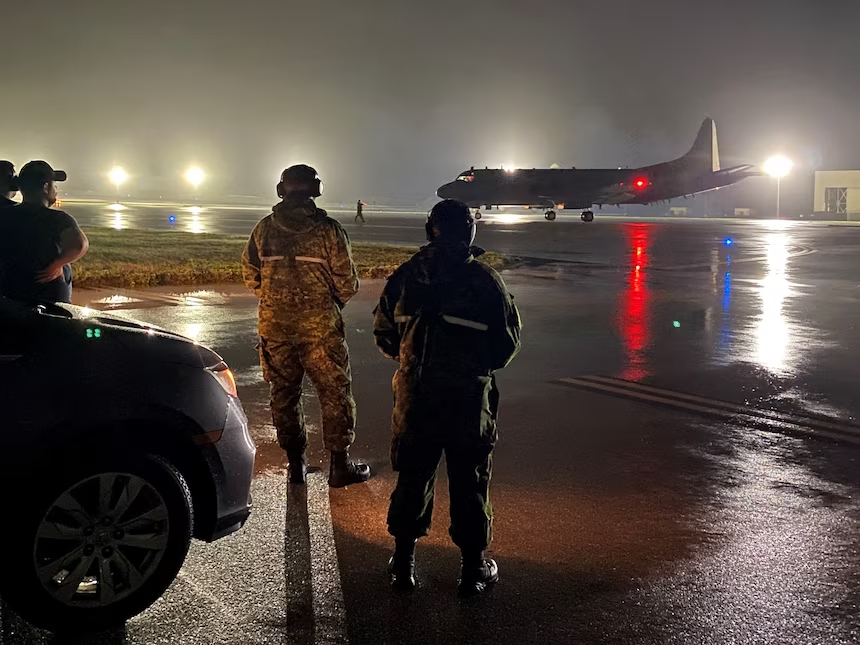 An RCAF Lockheed CP-140 Aurora long-range patrol aircraft is currently in the Western Pacific participating in Exercise Sea Dragon, a U.S.-led annual multinational training exercise. This is the third consecutive time the RCAF is among the nations participating. The exercise began March 15 and will continue until March 30. The 407 Long Range Patrol Squadron Aurora and its crew and support personnel are normally based at CFB Comox (19 Wing) on Vancouver Island.
The exercise, working from the U.S. Andersen Air Force on the island of Guam, concentrates mainly on anti-submarine warfare (ASW) and consists of three phases: Introduction and Warm-ups, Training Exercises and the Dragon Belt Competition. Canada has won the competition each of the two previous competitions it has participated in.
Tracking of a US Navy submarine forms part of the more than 270 hours of in-the-air training. This year's participants include, in addition to the RCAF and the US Navy, the Japan Maritime Self Defense Force, the Indian Navy and the Republic of Korea Navy.