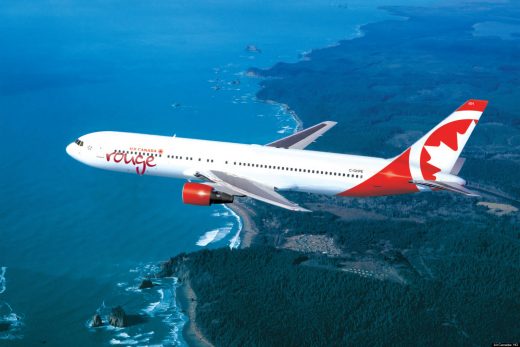 It appears Air Canada's bid to blunt competition from WestJet with a spinoff budget carrier has paid off.
Air Canada Rouge has grown by 31 percent in the last year and is ten times the size of the airline when it started up in 2012.
The carrier now has 43 aircraft and has added an African destination to its rapidly expanding routes.
It started with four airplanes, two A319s and two Boeing 767s, all cast offs from the main line.
The fleet now includes 18 767s and 25 Airbuses, including some A321s that were bought new for Rouge and not passed over from Air Canada.
Rouge is going head to head with WestJet on its expansion to European destinations.
The seasonal Casablanca service started this summer and the longest route is Vancouver to Seoul, South Korea.