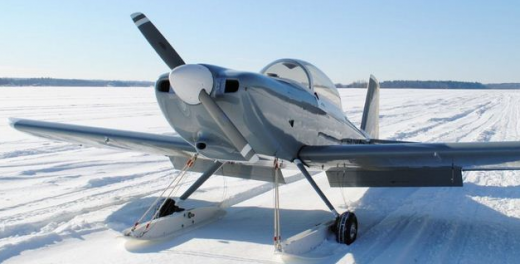 The builder of the world's only Rans RV-8 on wheel skis is helping an aviation explorer realize his dream.
Patrick Gilligan, VP of Operations for the Canadian Owners and Pilots Association, said he'll volunteer his time to build a set for Michel Gordillo to allow him to fly over Antarctica this fall.
"This is Michel Gordillo's third round-the-world flight and he will be studying the effects of black carbon particles that are affecting our atmosphere," said Gilligan.
Gordillo will need to use snow runways in Antarctica and Gilligan's system is the only tested option.
Gilligan has been flying with his since 2012 and reports they work well on unimproved fields, lakes and rivers.