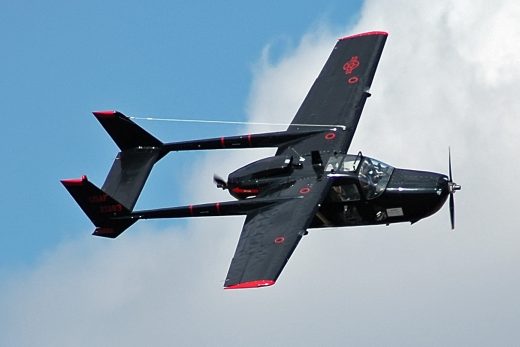 A Waterloo aviation enthusiast has tracked down an airframe in Nanaimo that was significant in his youth in Pakistan.
Now Sameer Haqqi is hoping the local aviation comunity will help him restore the stripped shell of a Cessna 337B Super Skymaster to flying condition in memory of his father's ties to the aircraft in their native Pakistan.
Haqqi, who is a few hours away from earning his private licence, spent years looking for the aircraft, which was purchased by the Pakistani government in 1968. His father flew it as a training aircraft before he joined a Saudi Arabian airline.
Pakistan sold the aircraft in 1999 and it ended up in Nanaimo as a parts salvage aircraft and it's given up virtually all its useable parts in that role
Haqqi told the Waterloo Chronicle he's hoping to raise $175,000 to rebuild the aircraft.
"Basically what we want to do is restore the aircraft to flying condition, and while restoring it, give the community a chance to come out and see the airplane and talk to us, and we can have them work on the plane," said Haqqi.