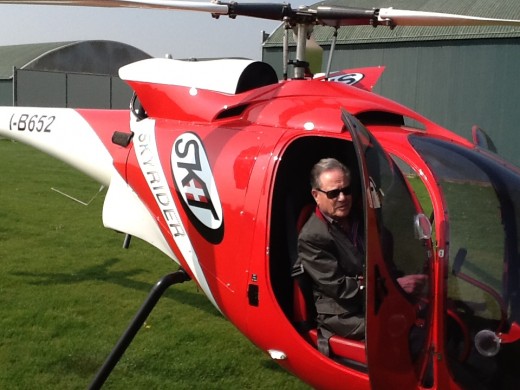 An Ontario insurance broker is the Canadian, U.S. and Indian distributor for SkyRider, a new two-place helicopter designed in Italy.
Bill Davidson says the aircraft is destined to "take over the training for helicopters," because of its low maintenance design, docile flight characteristics and spirited performance.
"If a Ferrari could fly it would look like the SkyRider. [It's an] amazing machine," Davidson told Canadian Aviator.
Among the design features is a mechanical clutch that replaces the troublesome belts common on small piston helicopters. It also features FADEC on the 155 horsepower engine which burns five gallons of auto fuel an hour.
It has a cruise speed of 100 mph and a range of 650 miles.
More announcements on the helicopter business will be forthcoming.