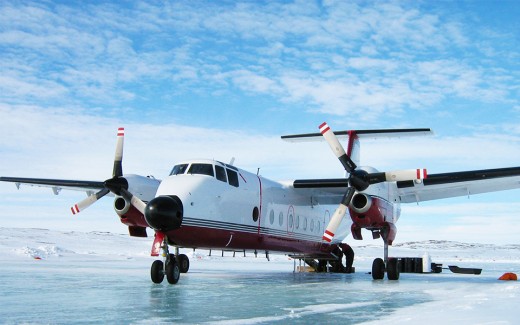 Summit Aviation Group and Det'on Cho Corporation have formed a partnership to provide aviation services within the Yellowknives' Dene First Nation territory.
Summit, which operates 28 helicopters and fixed-wing aircraft in B.C., Alberta and the Northwest Territories, serves the resource sector and remote communities  and is a subsidiary of Ledcor, a large construction company.
Det'on Cho is the economic development arm of the Yellowknives First Nation and is heavily involved in  servicing the resource sector.
Summit President Rob Mauracher said the partnership will enable the new company to expand and also gives the First Nations corporation an equity stake in the company with its attendant employment opportunities for community members.
Det'on Cho President Roy Erasmus said the partnership is a "logical step" in its long association with Summit. "Not only is this an opportunity to officially enter the aviation market, it's a chance to work side-by-side with a company  as dedicated to innovation and quality as we are," Erasmus said.