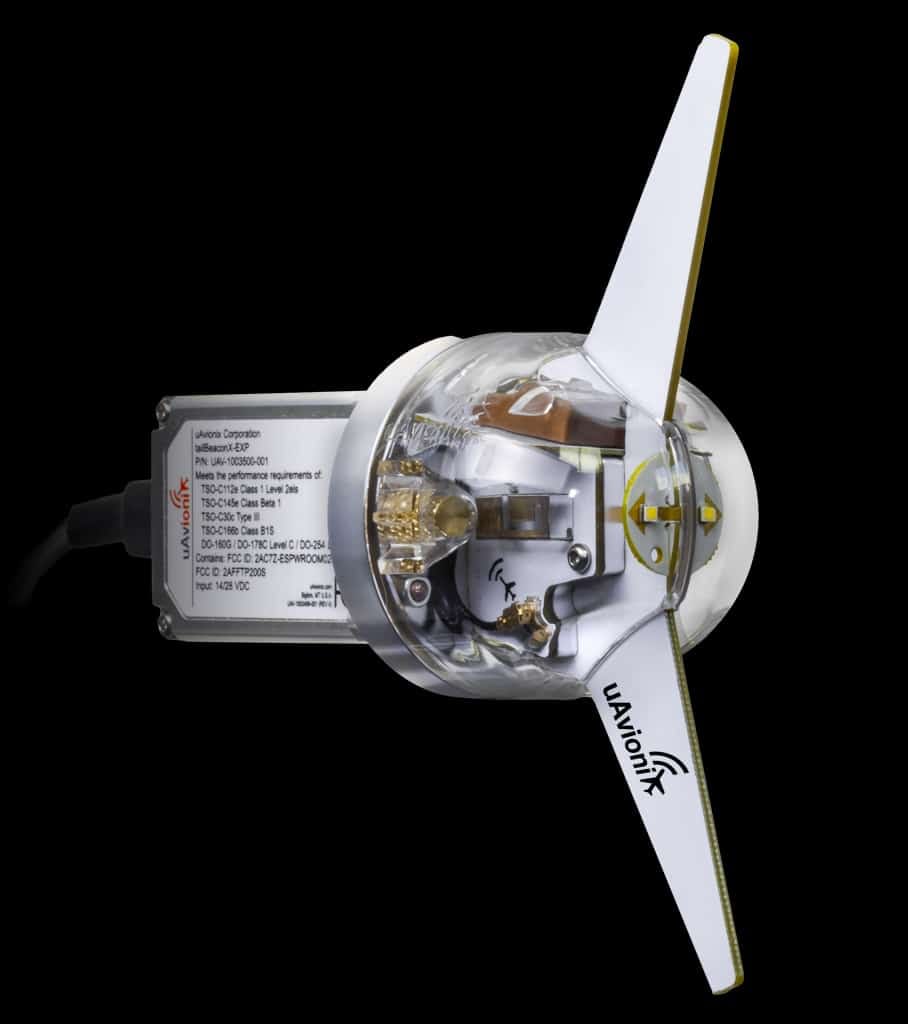 Montana-based uAvionix has announced that their tailBeaconX, an ultrasmall device that can be installed in place of a standard tail beacon or position light on certified aircraft, has now received TSO approval from the American regulator FAA, allowing it to be installed on certified aircraft after initially being available only for amateur-built or otherwise non-certified aircraft.
Transport Canada approval should follow in due course.
The device incorporates a Mode S transponder, a GPS position source, an ADS-B OUT Extended Squitter (broadcasting on 1090 MHz) and a dipole antenna. It also comes with a red LED position light.
"Combining [all these elements] into a single package was a major feat for our team – resulting in major cost reduction to our customers," said Ryan Braun, uAvionix's chief operating officer. "Weighing only 140 grams, taking no critical panel space, while incorporating its own antennas, the path to ADS-B compliance is significantly simplified for a large group of aircraft," he added.
This development has major implications for the Canadian market, as current low-cost ADS-B OUT devices, which broadcast exclusively to ground stations on 978 MHz, do not comply with the pending Canadian mandate, which will require the space-based 1090ES technology.
To complete the system, a method of remotely programming the transponder with an assigned four-digit code from the cockpit is required. uAvionix offers either their AV-20-E or AV-30 to accomplish this. The AV-20 is a relatively basic instrument that includes an angle-of-attack indicator, whereas the AV-30 is essentially a complete EFIS (electronic flight instrument system).
The tailBeaconX is available for U$2499. It can be paired with an existing control head or EFIS, with the AV-20 for an additional U$895, or with the AV-30-C for an additional U$1995.