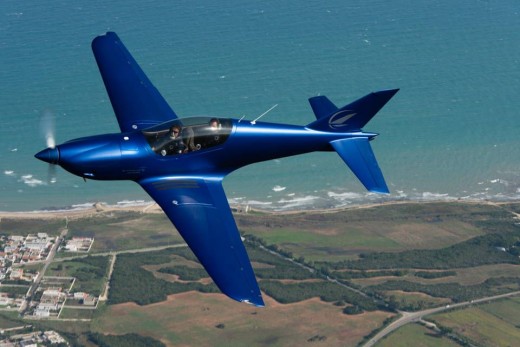 An Italian design that pushes the envelope for tiny airplanes has been approved by Transport Canada in the advanced ultralight category.
Aircite Aviation-Aviasport, based at the increasingly active Lachute Airport in Quebec, has been appointed the dealer for the Blackshape Prime, a slippery composite design that does the maximum that the restrictive AULA regs allow.  With a 100 horsepower Rotax 912, it will go 1,000 miles on a tank of gas on economy cruise (120 knots) and 650 miles at 150 knots. Maximum speed is about 200 knots.
The aircraft is actually more than 200 pounds lighter than the AULA maximum  and has a tandem configuration. Plans are in the works for a heavier version with a 115 horsepower engine to take advantage of the weight cushion both here and under U.S. Light Sport regs.
It comes with a variable pitch propeller, autopilot, parachute and glass panel and it costs $269,000.