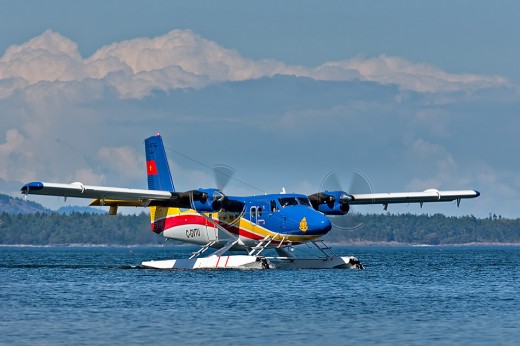 It didn't take long for the Vietnam Navy's first Series 400 Twin Otter to see some high profile action.
The amphibious version of the new-build Twin Otter was among the first aircraft to search for Malaysian Airlines Flight 370, which was presumed to have been lost off Vietnam's southwest coast early in the ongoing drama.
The amphib aircraft, which was built by Viking Aircraft of Victoria, was delivered in December. The crew flying the search missions were trained in Vancouver by Viking's training affiliate Pacific Sky.
The crew aboard the navy's Twin Otter took the photos of what were assumed to be crash wreckage in the area where contact was lost with the Boeing 777.
Viking said the aircraft "was selected by the Vietnam Navy for its ability to perform a multitude of roles, including maritime search and rescue," Viking said in a news release.
Meanwhile Viking is celebrating completion of its 50th aircraft. Ironically, the aircraft is going to MASwings, a subsidiary of Malaysian Airlines. MASwings has ordered six of the aircraft.