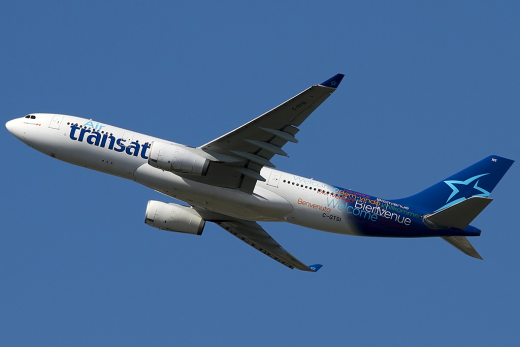 Two Air Transat pilots remain in jail in Scotland after they were pulled off the A330 they were scheduled to fly to Toronto on Monday.
The pilots were already in the cockpit when police arrived to take them to the station. The two have appeared in court but Air Transat is not involved, according the the airline. The two have their own lawyers.
"We will await the results of the investigation and judicial proceedings before making any further comments," the airline said in a statement. "The safety of our crews and passengers is, and will remain, a top priority at Air Transat."
The flight was delayed 20 hours and passengers were put up in a hotel until a replacement crew could get to Glasgow.
It's not clear what prompted the investigation and resulting arrest but the consequences are potentially serious. The pilots could face two years in prison if it's proven they had more than nine micrograms of alcohol per 100 millilitres of blood in their system.
Passengers took to social media to express outrage and relief at the turn of events.